Godaddy Vs Hostgator Web Hosting Service
There are bunch of features that one need to consider while choosing a web hosting service. These includes the server response time, page loading speed, customer support and reliability, fees and user interface or control panel. Admin user interface is of great importance, because this is the only area where customer test drive or interact with the web server. A more friendly user interface will result in higher satisfaction among members and happy to stay hosting with your company.
This is a UI comparison between the two hosting giant companies namely: Hostgator and Godaddy. How it affects the audience conversion to buy their hosting service.
Godaddy Vs Hostgator Hosting Control Panel
User interface is probably the number one factor for many visitors to turn down godaddy as their web hosting destination. The reason is that they are not using the world most widely used hosting administration interface called cPanel.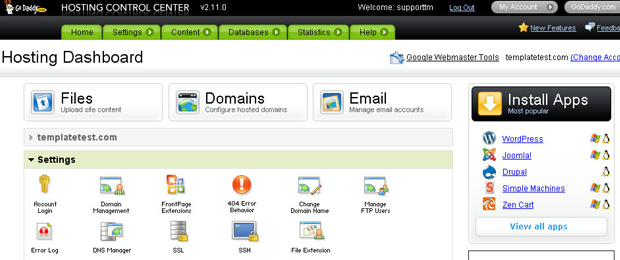 Godaddy's own in-house custom built control panel (aka Hosting Dashboard) definitely falls short in comparison to the benefits of world's best cPanel. For example if you need to install scripts using automatic installer then godaddy admin interface will be bit troublesome to use.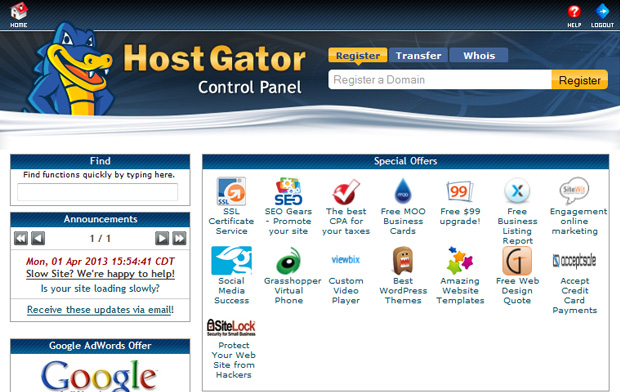 For all newbie or naive hosting users trying to operate their website from cPanel and non-cpanel based platform, then you can expect more complaints from custom built platform.However on the other hand, if you are ready to spend little time and ready to get in touch with support team in case of issue, then godaddy will work just fine.
Hostgator Vs Godaddy User Interface – Why no cPanel for GD?
One of the reasons Godaddy lacks in hosting platform is that they jumped into web hosting service couple of years back whereas Hostgator is currently the number 1 hosting provider. This clearly shows host-gator has more experience in managing servers for user websites. At least 50% of website visitors who are interested in a hosting account will simply turn down and move away from your page if you do not offer cPanel service. On the other hand, members who bought the hosting might find it uncomfortable to deal with hosting problem and will cancel the plan and leave the hosting. In order to compete with other big names in hosting industry Godaddy will surely need to incorporate cPanel either as default or as an add-on service to their clients. Once they provide cPanel as their web hosting dashboard, they will be able to attract more customer to host their website on Godaddy servers.
cPanel is world's leading industry standard and a must have server tool for managing hosting accounts on web servers. On the other hand GoDaddy's award wining support can handle all your hosting issues and let your website run smoothly.